I am an Assistant Professor at the Institute for Mathmatics, Astrophysics and Particle Physics of Radboud University in Nijmegen. My research forcuses on experimental high energy physics (hep-ex) and my research interest is the cutting-edge detector technology and Physics Beyond Standard Model of particle physics.
From 2017 to 2020, I have led efforts under an EU Horizon 2020 funded project developing and delivering a beam line telescope (mini tracking detector system) using a novel designed silicon sensor.
My current research activities are categorised into two directions, one focuses on physics analyses searching for physics beyond standard model (BSM); the other focuses on detector system, including the High Granularity Timing Detector project for the ATLAS detector HL-LHC upgrade and the next generation general Data Acquisition (TDAQ) system FELIX for the ATLAS detector. In the meanwhile, I am investigating research and development projects on fast timing 4D detector.
Experience
Experience
©My Professional Experience
Dr. Mengqing Wu
A quadrilingual (CN, EN, FR, DE) assistant professor
Based in Nijmegen, Netherlands.
CERN
Associate Physicist @ ATLAS
Sep 2020 - Present
European Organization for Nuclear Research, Geneva, CH
ATLAS BSM physics search.
ATLAS Phase-II HGTD upgrade.

Co-coordinate DAQ/Lumi/Control subgroup;
Strong contributions to sensor/ASIC beam tests.

ATLAS TDAQ efforts.

Phase II FELIX performance.
FELIX MROD project.
Postdoc Researcher @ AIDA2020
Apr 2017 - Aug 2020
European Organization for Nuclear Research, Geneva, CH
Joint position with DESY.
Associate Postdoc Researcher @ CMS
Oct 2015 - Mar 2017
European Organization for Nuclear Research, Geneva, CH
Lead efforts to probe new physics at energy frontier;
Convener for software validation of the CMS software framework (CMSSW);
Develop data analysis frameworks in Python & deploy batch system computing.
Associate PhD Researcher @ ATLAS
Sep 2012 - Sep 2015
European Organization for Nuclear Research, Geneva, CH
Member of ATLAS-CMS DM Forum / LHC Dark Matter Working Group;
Lead efforts in software validation for the ATLAS software framework (ATHENA);
Develop C++ frameworks for statistical data analysis & deploy grid computing (WLCG).
Radboud University
Assistant Professor
Sep 2020 - Present
Radboud University Nijmegen, NL
Research interests focused on hardware in high energy physics, but also in software and physics anlaysis;
Student supervision: looking for enthusiastic under-/graduate students to join my group.
Teaching:

Instrumentation physics (master course);
Subatomic physics (bachelor 3rd year course);
DESY
Project Scientist
Apr 2017 - Aug 2020
Deutsches Elektronen Synchrotron, Hamburg, DE
Project leader to build one novel silicon detector system (LYCORIS), and one slow control system (TBSC) for DESY II test beam users;
Responsible for the software development from DAQ to analysis:

TCP/IP network software and Graphic user interface development;
Integration frameworks and database definition.

Supervise numerous graduate students and interns.
IHEP
Postdoc Researcher
Oct 2015 - Mar 2017
Institute of High Energy Physics, Beijing, CN
"Chung-Yao Chao" research fellow by CAS Center for Excellence in Particle Physics;
100% based @ CERN to lead research efforts.
LPSC
PhD research assistant
Sep 2012 - Sep 2015
Laboratory of Subatomic Physics & Cosmology, Grenoble, FR
Frequently travelled to CERN for meetings and discussions;
Co-supervise interns.
Publications
Publications & Presentations
Proceedings, Journal papers & Conferences, Workshops, Seminars
My Group
My Group
only current group members shown here (alumnis page under development).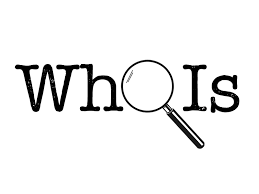 I am hiring! link
Postdoc
VBS Majorana neutrino search at ATLAS + TBD
Susanne Awens
Master Student
LGAD sensor characterisation and performance studies using test beam data. Currently funded by CERN as a 3-month technical summer student on MALTA telescope project.
Projects
Projects
Various professional projects, but also life projects.
Visiting address
Huygens building - Room 02.064
Heyendaalseweg 135
6525 AJ Nijmegen
The Netherlands

Email
Mengqing.Wu_at_science.ru.nl